With over 15 million examples produced from 1908 to 1927 the Ford Model T has gone down in automotive history as the vehicle that provided average wage earning Americans (and others worldwide) with affordable and reliable motorised transportation. Ease of use was also an important factor when putting a relatively complex mechanical apparatus in the hands of those who, for the most part, lacked experience with such devices.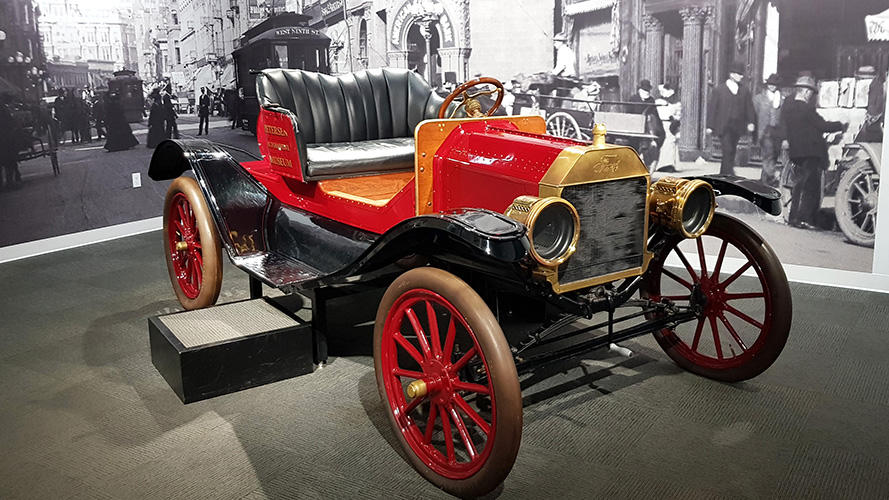 This, however, does not seem to be reflected in the procedure required to start a Model T, at least not from a modern point of view.
As can be seen in the following image, according to the 1913 owners manual, no less than ten steps were to be initiated in order to start and propel the vehicle, including exiting the car halfway through the process to turn the front mounted crank handle.
Of particular interest is the odd layout of certain controls: the middle floor pedal operates reverse gear whilst the right pedal is the brake, with the throttle activated by a lever on the steering wheel.
Of course having no prior car control references enabled such a complex series of mechanical engagements to become second nature to owners, at least 15 million drivers seemed to deal with it just fine.