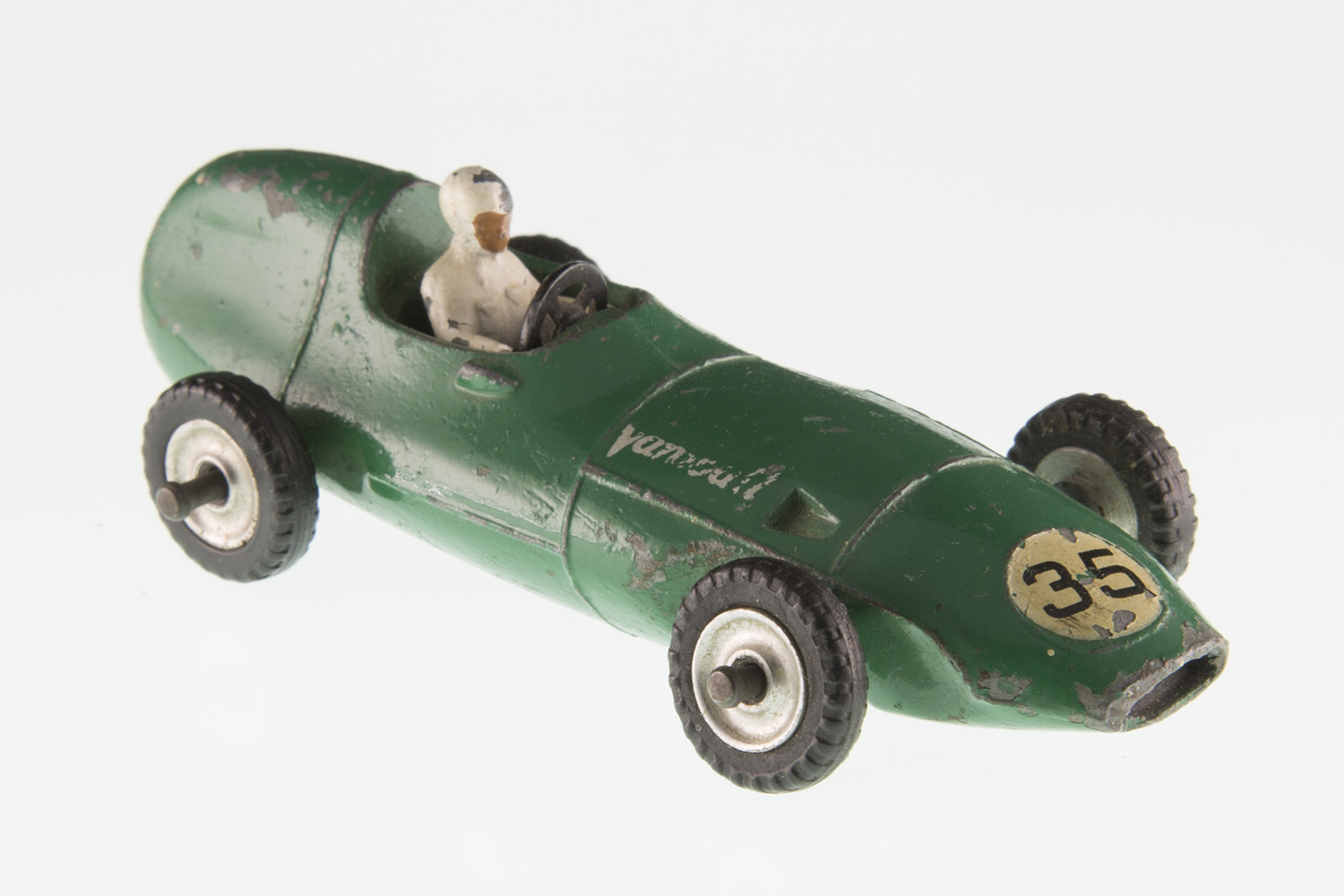 Dinky model #239, the 1957 Vanwall.
The Vanwall motor racing team was founded by Tony Vandervell in the1950s, the name being a combination of both his and his company's (Thinwall bearings) names. Previously Vandervell had entered a series of modified Ferraris running under the name of 'Thinwall Special', the first official Vanwall debuting at the 1954 British Grand Prix.
Although the initial engine design was considered sound, a disappointing 1955 Formula One season was put down to an underdeveloped chassis. A young Colin Chapman, of later Lotus fame, was brought in to remedy this and the following two years saw a dramatic improvement in results at the hands of talented drivers including Stirling Moss.
In 1958 the team won the inaugural Constructors Championship, missing out on the Drivers Championship title by just one point.
Unfortunately this proved to be the high water mark for Vanwall as Tony Vandervell's deteriorating health, combined with competition from technologically superior rivals such as the mid-engined Coopers, led to the team withdrawing from Formula One after the 1960 French Grand Prix.
Dinky Toys produced die-cast miniature vehicles at their Liverpool factory from 1934 to 1979, pre -dating such famous brands as Corgi, Matchbox and Hot Wheels. The featured Vanwall model was made from 1957 to 1962 and, although not particularly rare, remains a popular collector item amongst die-cast enthusiasts.