A 1950's era British Automobile Association members badge.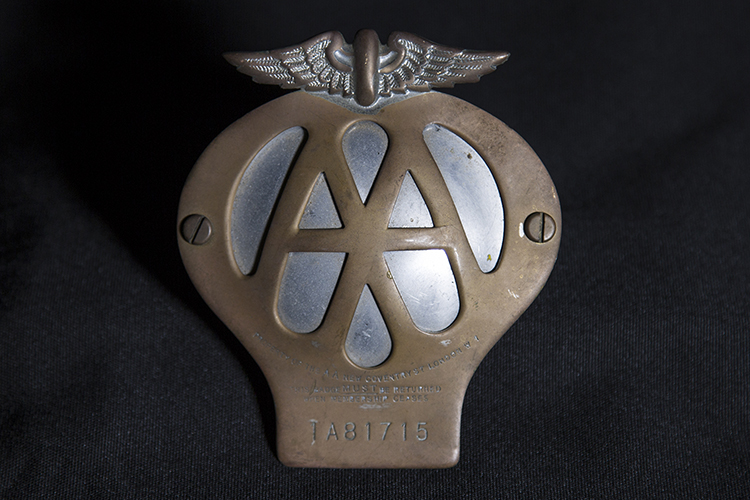 Although nowadays largely perceived as a provider of breakdown assistance and motoring insurance, much like the equivalent organisations throughout Australia, the British Automobile Association was initially founded to help early motorists avoid police speed traps.
The AA was formed in 1905 in direct response to the Motor Car Act 1903 which introduced a series of penalties, including potential jail time, for various offences such as speeding and reckless driving. Far from condoning such behaviour, the AA simply intended to provide support to drivers as a balance to what was perceived as increasingly zealous enforcement of such rules by the authorities. Safety and clarity on the road were always the prime motivations, highlighted by the fact that, prior to the 1930s, the AA took sole responsibility for all rural and village road signage across Great Britain.
Teams of AA cyclists also patrolled the roads, warning drivers via a system of signals and salutes of any hazards or speed traps ahead. Both the cyclists and members could be identified by the unique metal AA badges displayed on their vehicles, an aspect of the organisation that has continued to the present day.
The featured AA badge was issued sometime during the 1950s, being a design that was produced from 1945 to 1967.