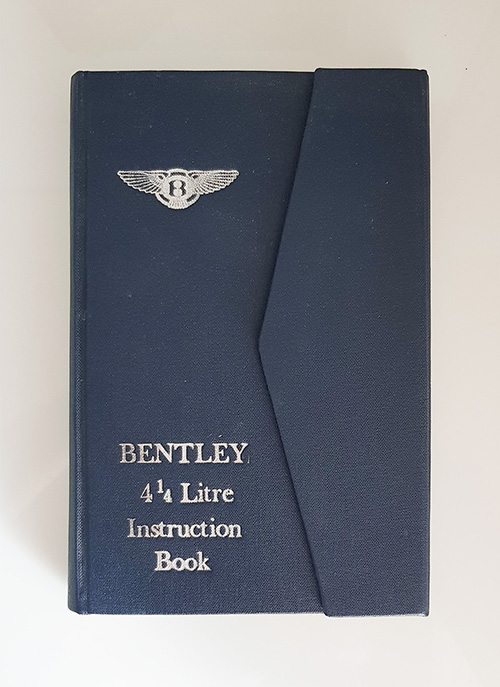 An original manual for the Bentley 4 ¼ litre model.
In common with many other vintage era automobiles individual Bentley models were often designated by their engine displacement or configuration. Thus, from the period 1921 to 1931we have the 3 litre, 4 ½ litre (both utilising four cylinder engines), and the Speed Six (six cylinder) cars.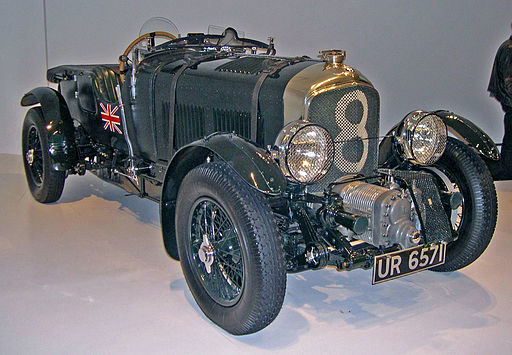 In supercharged form each of these models would famously take their turn at winning the 1924, '27, '28, '29 and '30 Le Mans race's in the hands of Sir Henry "Tim" Birkin and the 'Bentley Boys'.
Competition success, however, was not enough to save the luxury car maker from the financial strife wrought by the 1929 stock market crash and subsequent Great Depression. Facing bankruptcy Bentley was purchased in 1931 by an organisation known as British Central Equitable Trust, later revealed to be a front for Rolls Royce Limited.
The first new Bentley produced under Rolls Royce stewardship was the 3 ½ Litre introduced in 1933.
Although it wore the familiar Bentley badge on a curved Bentley radiator the car was little more then a slightly sportier version of the Rolls Royce 20/25 with which it shared an engine and chassis.
As with other luxury cars of the era Rolls Royce provided the chassis and engine whilst the customer chose the body from numerous bespoke coach builders such as Park Ward and Barker. As a result the 3 ½ Litre could be found in the guise of anything from a handsome upright saloon to a rakish coupe.
To provide more power for the increasing weight of such coachwork the engine was enlarged in 1936, resulting in the 4 ¼ Litre model. In 1939 a redesigned model featuring engine and chassis improvements and upgrades was introduced as the Mark V, ending the engine displacement nomenclature for new Bentley's.
Manufactured at the pre war Rolls Royce factory in Derby, these three models are now collectively known as 'Derby Bentley's'.