'Your 1960 Chevrolet is the newest and finest Chevrolet ever built – designed to serve you faithfully and economically for many thousands of miles.'
So begins the introduction to the 1960 Chevrolet owners guide, words that no doubt instilled a sense of pride and excited anticipation in the new owner of what was one of America's best selling vehicles at the time.
Owners manuals offer interesting insights into period car culture, from the graphic design to the emphasis on certain features and performance options. With its sharp lines, clearly illustrated graphic and aqua green palate this particular example displays the clean mid century modern design of the era. Model features, such as the 'Powerglide ' transmission and 'Cool Pack' air conditioning, are explained throughout using clear black text supplemented by black and white photos and line drawings.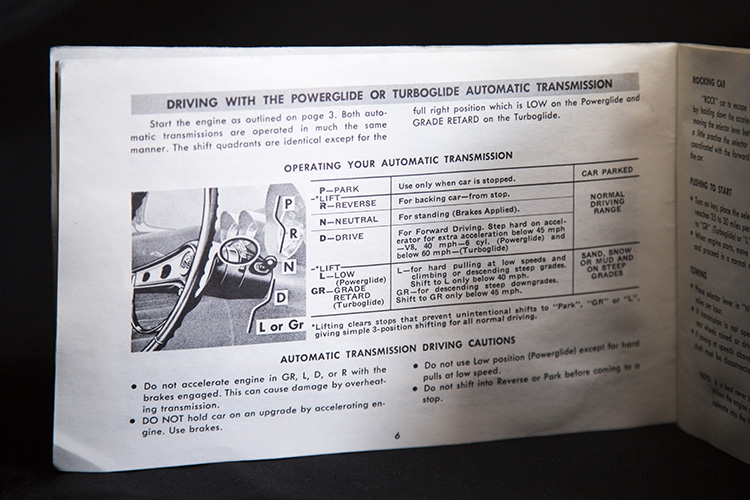 Period owners manuals remind us that many of these cars, now often existing in various states of condition, from rusty barn finds to fully restored trailer queens, were once simply shiny new mass produced cars sitting in showrooms.
They are also great, and affordable, collector items, especially if you own an example of the actual car featured.